Activities
Constitution
Report
26/11 – A Commemoration Day
The Students' Council members organized 26th November, 2008 Commemoration Day. The same day, the 26th November, 2010 to strengthen this solidarity and convey the need of be more vigilant. The NCC cadets were fallen in the best turn out.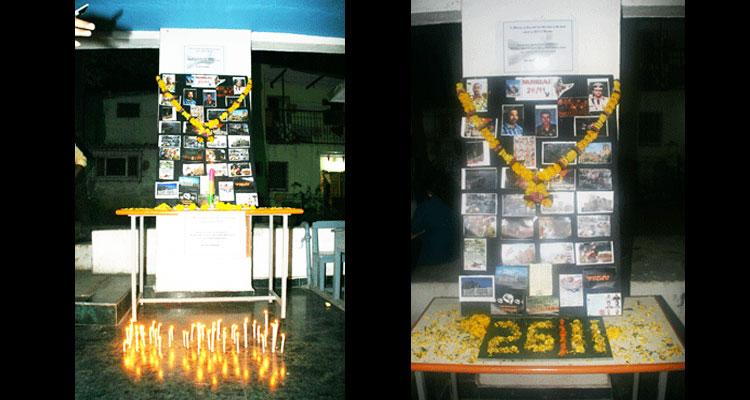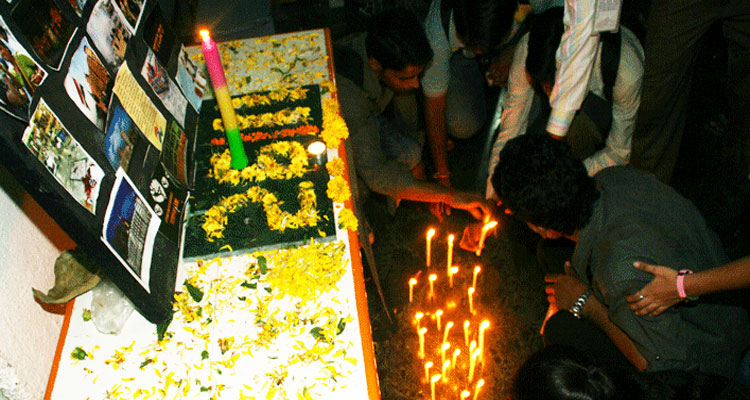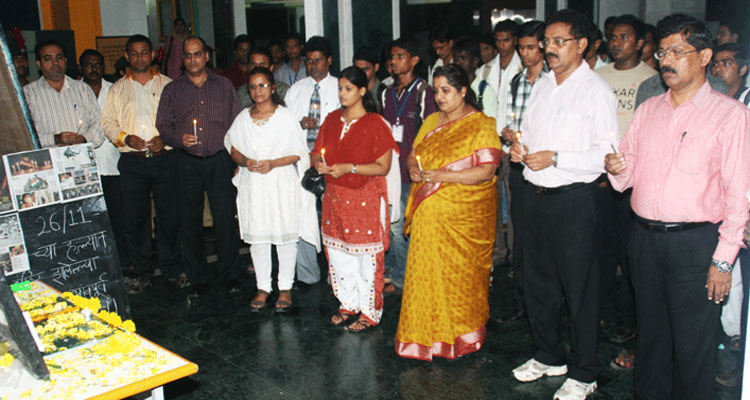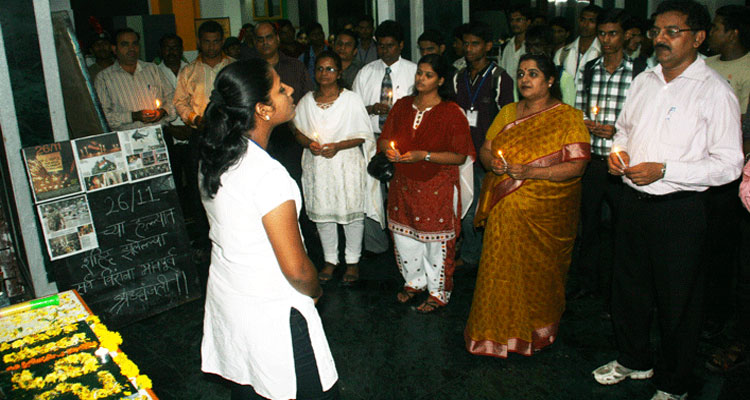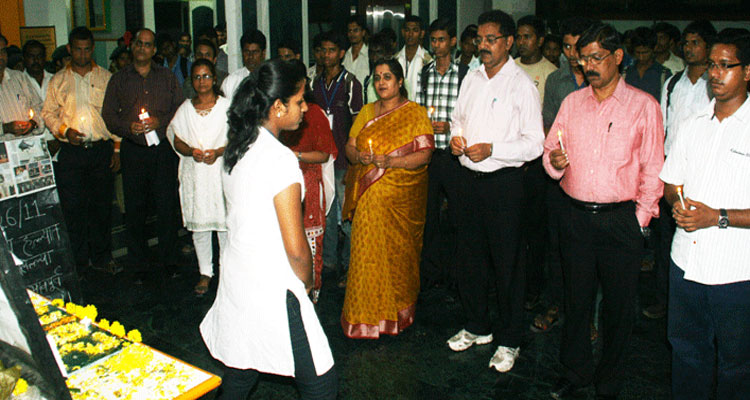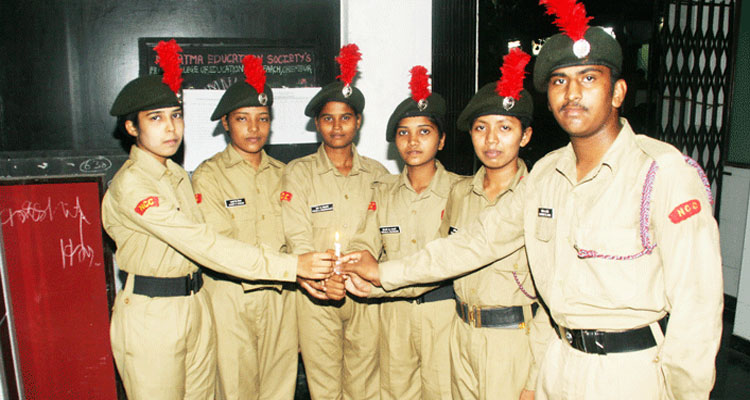 A college of various scenes of terrorist attacks, photographs of the police officers Shri Hemant Karkare, Shri Salaskar, Shri Ashok Kamte, Shri Sandeep Unnikrishnan etc. The news published in various leading news papers were also shown in the college. The Principal Dr. Padma Rangan lit the candles and handed over to the students. The students sang the National Anthem holding the candles. The Principal in her brief speech stressed the need of more vigilance whenever we are in public places. The Vice–Principal of Junior College Prof. R. S. Dongre and faculty members from both the Junior and Degree College were also present on that occasion. Ms. Nikita recollected some terrorist activities and paid homage to the dears departed.
The following is the constitution of the Students' Council of the college nominated by the Principal for the academic year 2010–2011.
| Name | Designation |
| --- | --- |
| Principal Dr. Padma Rangan | Chairperson |
| Prof. Anaya Kavishwar | Lecturer |
| Prof. Chandramohan Varma | Teacher in–charge of National Cadet Corps |
| Prof. Eknath Zhrekar | National Service Scheme (Programme Officer) |
| Prof. Tushar Pawar | Teacher in–charge of Sports and Physical Education |
Student who has shown academic merit at the examination held in the preceding year and who is engaged in full time studies in the college.
| Name | Class | Roll No. |
| --- | --- | --- |
| Mr. Panchal Narendra | F.Y.B.Com. | 198 |
| Ms. Sangita Darekar | S.Y.B.Com. | 20 |
| Mr. Pankaj Dange | T.Y.B.Com. | 21 |
Student who has shown outstanding performance from each of the following committees
Name
Class
Roll No.
Activities
Mr. Ritesh Narsaiah Chilukapelly
S.Y.B.Com.
18
Sports
Mr. Santosh Shinde
T.Y.B.Com.
166
NSS
Mr. Subhash Ramesh Sutar
S.Y.B.Com.
176
NCC
Ms. Kajal Ramsevak Yadav
(General Secretary)
S.Y.B.Com.
189
Cultural Activities
Two Girl Students belonging to Reserved / OBC Category
| Name | Class | Division |
| --- | --- | --- |
| Ms. Kanchan Singh | S.Y.B.Com. | B |
| Ms. Rekha Nagarkar | F.Y.B.Com. | B |