Anti-Cancer Rally
Date: 23rd December, 2018
Place: Shivaji Park, Dadar
Number of Volunteers Participated: 31
NSS cell of University of Mumbai in association with HOSH NGO organized anti-cancer rally at Shivaji Park, Dadar. Around 50 colleges participated in the rally. 31 NSS volunteers actively participated in the above mentioned rally. About 50 cancer patients along with doctors, people from various health care centres participated to make people aware about the benefits of organic food. Further the appeal was made for "No Cancer" with slogans and placards.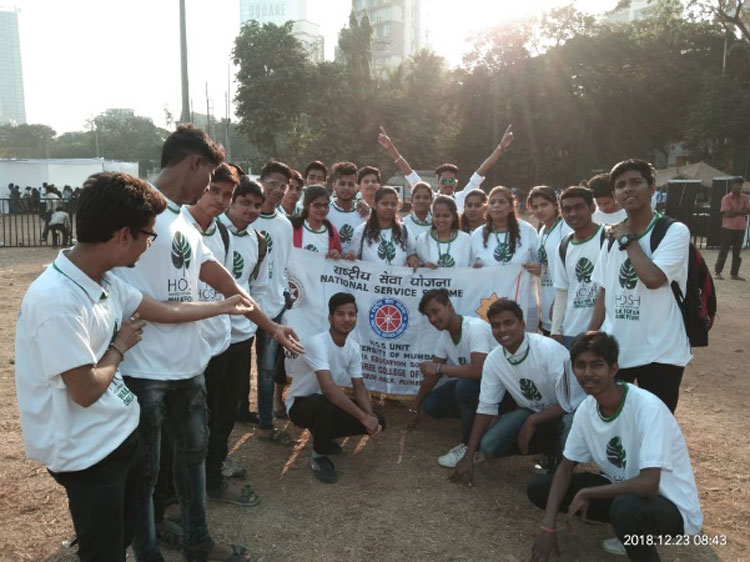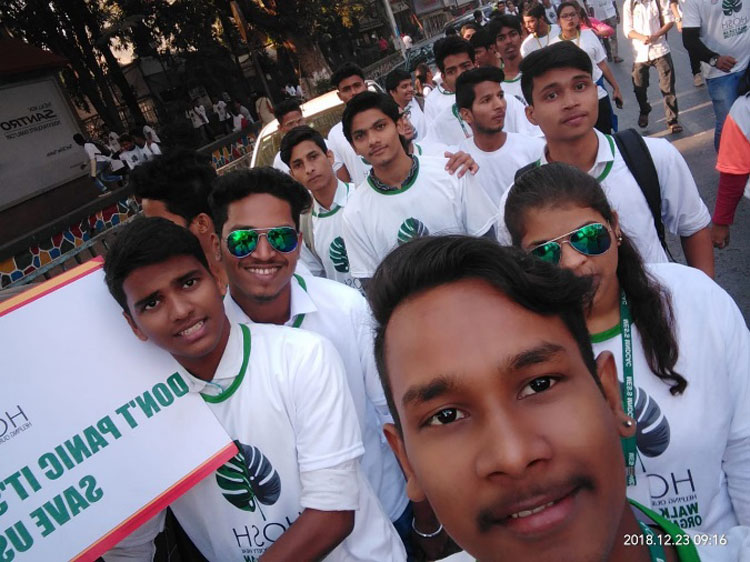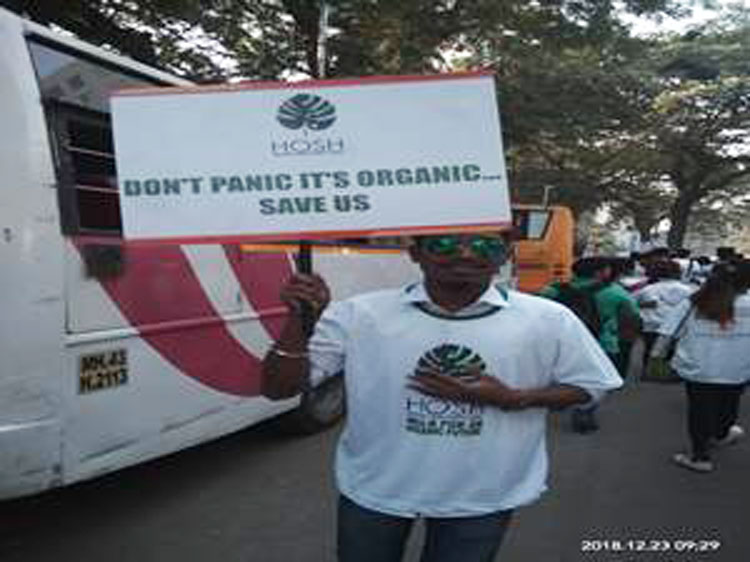 AIDS Awareness Rally
NSS Unit of Mahatma Night Degree College participated in the Aids awareness rally held on 1st December, 2018 at N. G. Acharya & D. K. Marathe College, Chembur. Narayan Guru College, Vivekanand College & Mahatma Night Degree College along with N. G. Acharya & D. K. Marathe Collge jointly organised this rally with more than 150 volunteers. 30 volunteers from Mahatma Night Degree College participated in the rally. The objective of the rally was to create awareness about HIV aids among youth in the society. The rally started at 9 a.m. from Acharya Marathe College and covered the N. G. Acharya Marg & surrounding area of Chembur Station. During the rally students shouted slogans to create the awareness about HIV Aids. The program concluded at 10.30 p.m. and snacks were given to students.
Bhajan Sandhya
Thirty NSS volunteers of Mahatma Night Degree College of Arts and Commerce, Chembur, along with NSS program officer, Asst. Prof. Harsh Shukla attended the Bhajan Sandhya Program at Gate Way of India on the occasion of the 150th Gandhi Jayanti on Tuesday, 2nd October, 2018. Volunteers were singing the Raghupati Raghav Raja Ram Bhajan while going to Gate Way of India. The program of Bhajan Sandhya started at 5 p.m. Department of Music of University of Mumbai hosted the program and outstanding bhajans and songs were sung by the music department students. Approximately 5,000 NSS volunteers from all over and outside Mumbai gathered for the event. After the Bhajan Sandhya program students had a refreshment and left for home.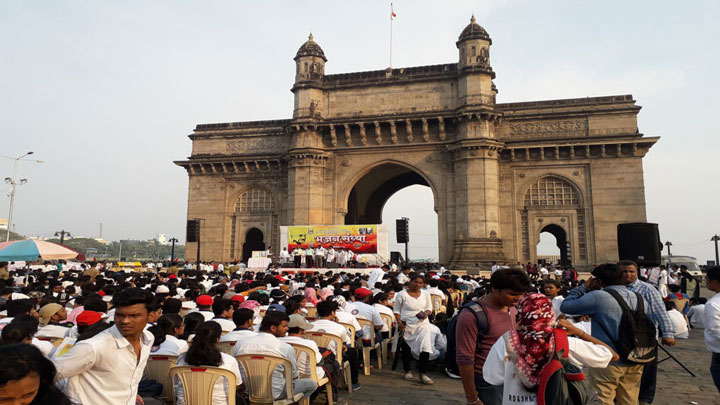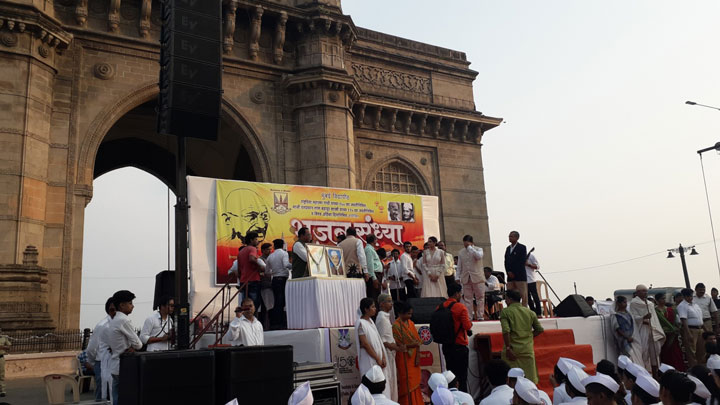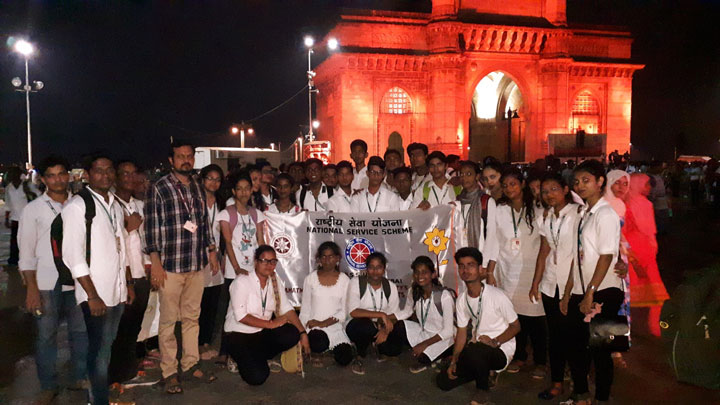 Tree Plantation
Date: 14th July, 2018
Venue: Adopted Village Mulgao near Badlapur City
NSS unit of Mahatma Night Degree College conducted sapling plantation drive on 14th July, 2018 at adopted village Mulgao near Badlapur city. Planting the saplings in the adopted village was planned in the last year during seven days NSS residential camps. The purpose of this activity was to make sure that saplings must survive and become large trees in the open village environment. NSS PO Harsh Shukla along with 10 volunteers brought 10 saplings from forest department nursery with the help of Ex-Sarpanch of Mulgao Shree Hanumant Bhoir. We selected the spots were saplings should be planted. Volunteers started digging at selected spot. Even during the rains volunteers did not stop the work. We took 3 hours to plant all the saplings. Volunteers also gave support of the stick and made boundaries around the saplings. We requested the villagers to take care of the plants. In the evening after taking some snacks we returned.