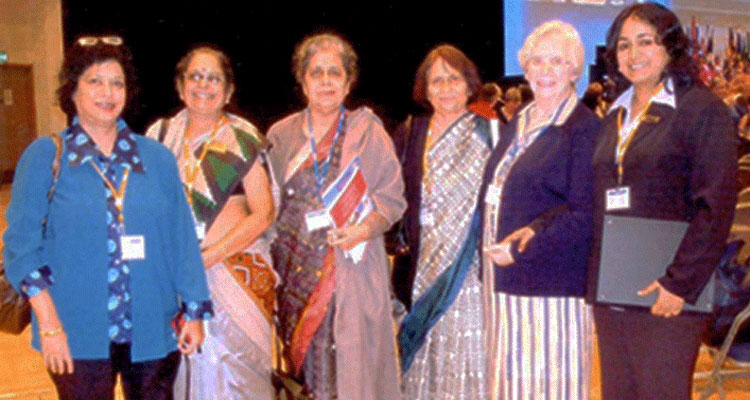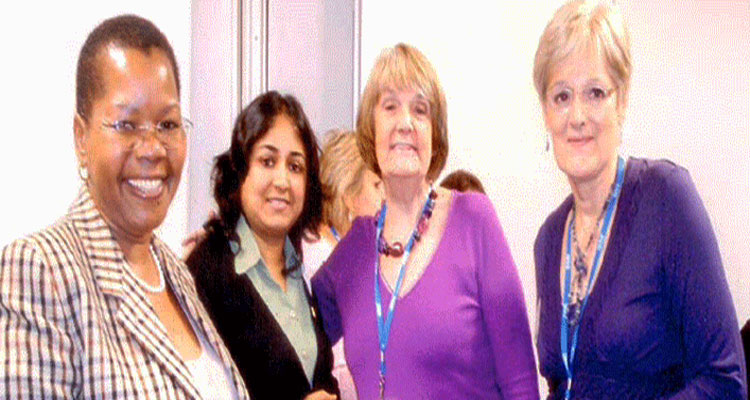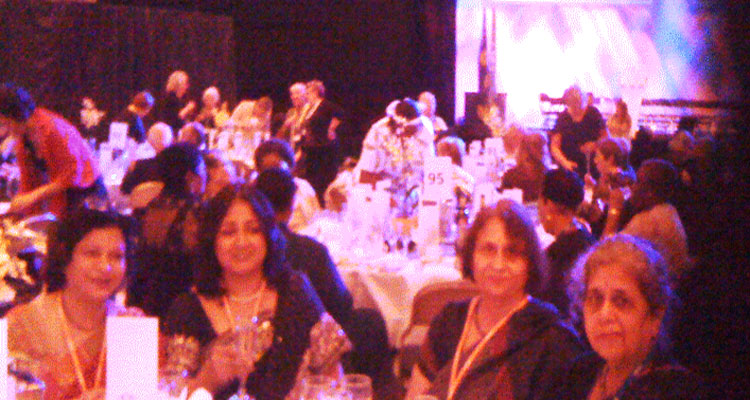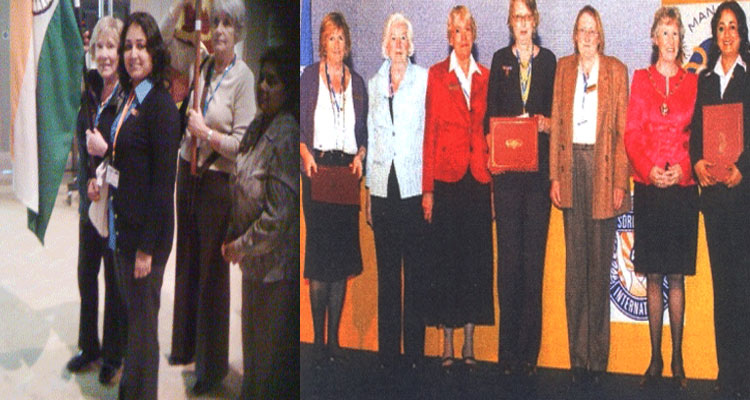 My name is Lata Krishnan and I am the PAC for Soroptimist of India. Our gathering here this morning, is a mix of both the developed and developing countries. India is a developing country and problems such as hunger and poverty are specific to developing countries. Hunger is a pang that never may have been experienced by the people in developed nations. But I am sure we over here understand the importance of it. In India the combat is severe and often a lost battle…
The streets of India are crowded. Thanks to the population explosion and lack of education. A close look and you will see young boys and girls running around with stretched hands begging for money and food. Why are they here? Why aren't they in school?
These are the questions that cross our minds. These children many a times never attended school or most certainly are school drop-outs. They manage to reach grade 7 or grade 8 and sometimes even grade 10 but do not have it in them to complete the end of school exam at grade 10 and grade12. We in India feel they are lazy and do not want to study. We in India feel that they are responsible for their poverty! We close the discussion here… Have we ever thought of the reasons as to why and how these children become school drop outs? In reality, they are not responsible for their poverty. Had they to attend school and get a basic education, they would be able to support themselves and their families and never been seen running about in the streets, begging!
The SI Chennai club have given it a thought. These children drop out from school because they are too hungry and are not motivated to study. How can the brain work and prepare for exams and write exams when the belly is empty? It is here where the cycle of poverty begins.
Food is the basic necessity of life . Hunger is the first on the list of needs to be satisfied as we all Soroptimists know and are striving to combat the problems of hunger.
We commend the Chennai club for taking the case from here and implementing a unique project where they "Combat Hunger" resulting into educating the child and ensuring that he never ever has to suffer the pangs of it. The SI Chennai identified a government schools in the area of Veprey, Chennai that conducted extra coaching classes for grade 10 and grade 12 students. They distributed biscuits, bananas and other snacks to these students before their study time. The project cost was Rs 10,860 per month. The children were provided with biscuits for 10 months a year. The project started in the year 1997 and is an on-going project 2 and a half year old project and still continuing.) The funds were raised by the club members and in this way all the students were motivated to attend extra coaching class after school. They were able to concentrate in their studies as their stomachs were full. The students prepared well for their exams and passed out of school.
It is this one small step, a sensitive and critical one that we need to take. To understand the needs of people suffering and help in a small but meaningful manner, to make a world of a difference.
In a developing country where unscrupulous people are voted to power by exploiting voters, the government is unable to solve the problem of poverty. Several NGOs have tried and are still trying but the problem is too vast and severe to be tackled.
We as Soroptimists can make a difference because we are aware of our problems and can help in spreading this awareness and addressing this issue. The Chennai club has made a start and we must support them.
I am indeed privileged to present before you the SI Chennai project "Combat Hunger" a unique critical one that helps children to not just combat hunger but to get educated and become self-sufficient for life.
Many Congratulations SI Chennai for "Combat Hunger"