Placement Cell
College-Corporate Partnership for Youth Employability
The Student Placement Cell helps students procure not mere jobs but also a career in some cases. This improves the marketability of the course (B.Com). Some of our ex-students, now in good executive positions, visit our institution and recruit students. Since we are a night college, most of our students are employed. Our institution helps them in getting better jobs or improving their existing prospects. Placement is a responsibility of the institution which is earnestly undertaken by the placement cell of the college. Better placed jobs enhance the good will of the institution and increase admissions too! As a policy we encourage and regularly entertain pre-placement talks by corporates in various sectors. Companies and trainees conduct many interviews and give pre–placement talk.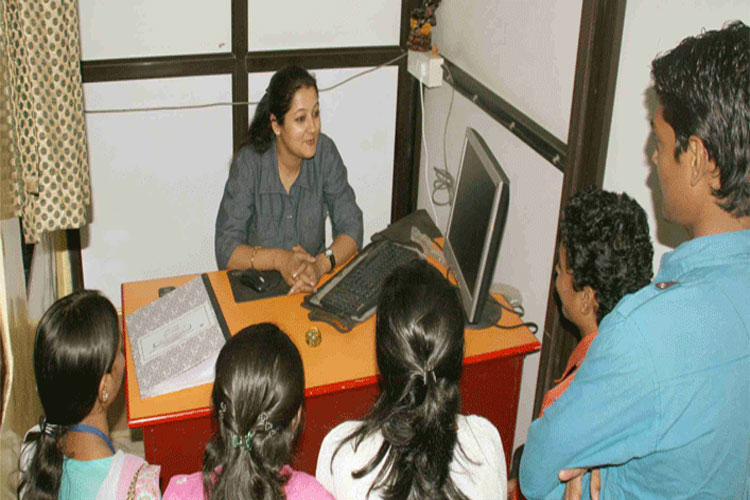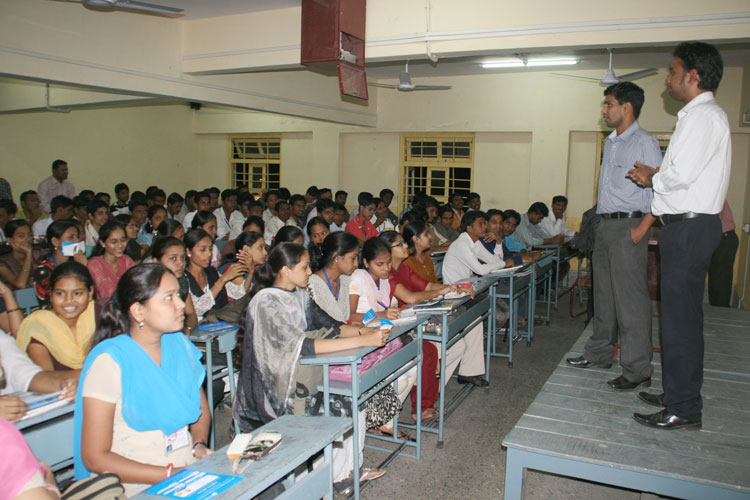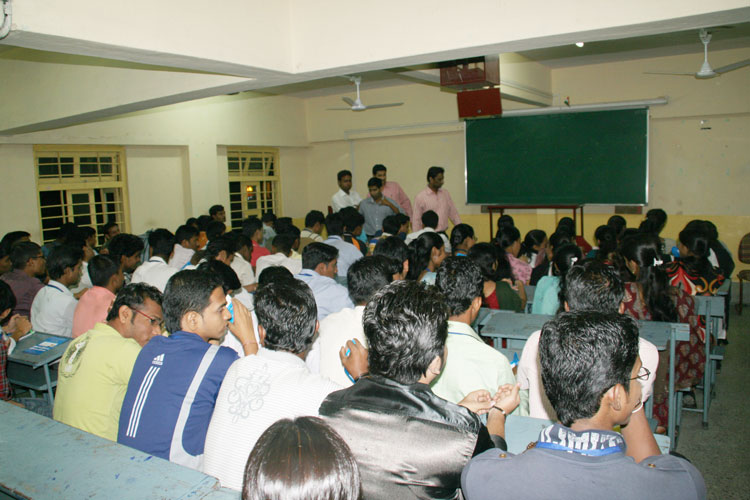 College-Corporate Partnership for Youth Employability
The College-Corporate partnership for youth employability moved on to the second phase where the trained students were assisted with placement service by the faculty of Technoserve India Pvt. Ltd., and the placement cell of Mahatma Night Degree College of Arts and Commerce, Chembur, Mumbai.
A Whats app group was created in January 2016 adding the contacts of all the trained certified students of the YEP – Youth Employability Programme. The administrators of the group are faculty of YEP (Barsha Bora and Priyanka) and placement incharge of the college Dr. Lata Krishnan. Barsha announced job opportunities on the Whats app group and invited interested students to respond on the group. Dr. Lata Krishnan contributed by announcing job opportunities on the group. This is an effective way in which continuous contact and communication is maintained and the placement activity is going on smoothly. As of now 4 students are placed and over 50 students have attended interviews in tier 1, tier 2 and tier 3 companies.
The students attended interviews of the following companies. :
Aaditya Birla Group, 50 students registered and 18 students attended the interview.
Sterling Backcheck, 9 students attended the interview.
Tata Business Support, Job Profile – Customer Support Associate, Salary 8K – 20K per month
Tech Mahindra, Chandivali, 2 students attended the interview and both got selected. Sagar Waghmare and Venkatesh Naidu
Andromeda Sales and Distribution, Company Profile – Deals in all types of loans and has tie up with 25 banks, Job Profile – Business Development Executive, Salary 13,500 + incentives
Bharati Axa, Job Profile – Insurance sales, Salary 1.8 lakhs p.a.
ABG, Andheri East
Here Solutions, 5 students attended the interview and one got selected, Akshay Mane
Indigo, Profile – Cabin crew attendants, Salary 32,000 for 40 hours of flying per month. Extra pay for any additional hour of flying.
HDFC, Job Profile – Branch Sales Officer, Salary- 10k to 12k + incentives.
Bajaj Capital Ltd., Job Profile – Sales Executive, Salary – 25,000 – 27,000 per month.
Indexia Finserve Pvt. Ltd., Loan and financial services company authorized to work with 22 Banks, Job Profile – Team Manager, Salary – 12k – 20k per month.
SMC Online, Job position – Relationship Officer, Salary 1.8 to 2.4 lakhs pa.
Reliance Fresh, Position – Executive Trainee, Salary 1.8 lakhs pa, 5 attended the interview, 1 got selected – Vinod Gajre.
Accenture (Tier 1), Back Office role, Operations Analyst, Fleet Analyst, Fleet Service Analyst, Transaction Processing Representative for Healthcare Review, Medical Billing Representative, Salary 1.64 lacs per annum, 3 students attended interviews.
Hinduja Global Services, Job Profile – HR Trainee, Salary – 1.42 lacs
Synergy Relationship Management (Subsidiary of Quest Masterclass), Position – International Business Development management trainee
Angel Broking, Job Profile – Executive for Customer Sales Service, Salary 10 – 18k per month.
ICICI Lombard, Position – Customer Relation Manager (Back Office), Salary 1.75 lakhs pa. 10 students attended the interview.
Footprints (A background check company), Job Profile – Analyst, Report Writer, Data Entry Operator, Salary 12k per month. 6 students attended the interview.One student got selected. – Mahesh Bendre
Vertex BPO, Ghansoli (inbound processes)
DHL Logistics, Vikhroli West, Back Office Executive, Salary – 8 – 10k per month. 8 students attended the interview.
Fino Paytech Ltd., (Solutions providers for banks, government and insurance companies.), Role – Field Officer, Salary 10,000 to 15,000 per month. 8 students attended the interviews.
Birla Sunlife Insurance Ltd., Job Role – Agency Manager, Salary 2.6 lacs per annum.
TCS, WIPRO, ACCENTURE, CAPGEMINI, Role – Customer Care Executive (inbound or outbound or back office), Salary 10,000 to 15,000 per month. 11 students attended the interview.
Customer Service Executive for Middle East Process at Mahape Location, Job Description – Outbound calling, Salary – 18,000 per month.
ICICI Prudential, Position – Financial Services Consultant, Salary – 2.3 lacs per annum. 13 students attended the interview.