NAAC - Certificate of Accreditation
Affiliation
NAAC - Quality Profile
Merit (HSC)
Mahatma Night Degree College of Arts and Commerce has been Accredited by NAAC with a CGPA of 2.89 on a seven point scale at B++ Grade valid for a period of five years from 30th October, 2017.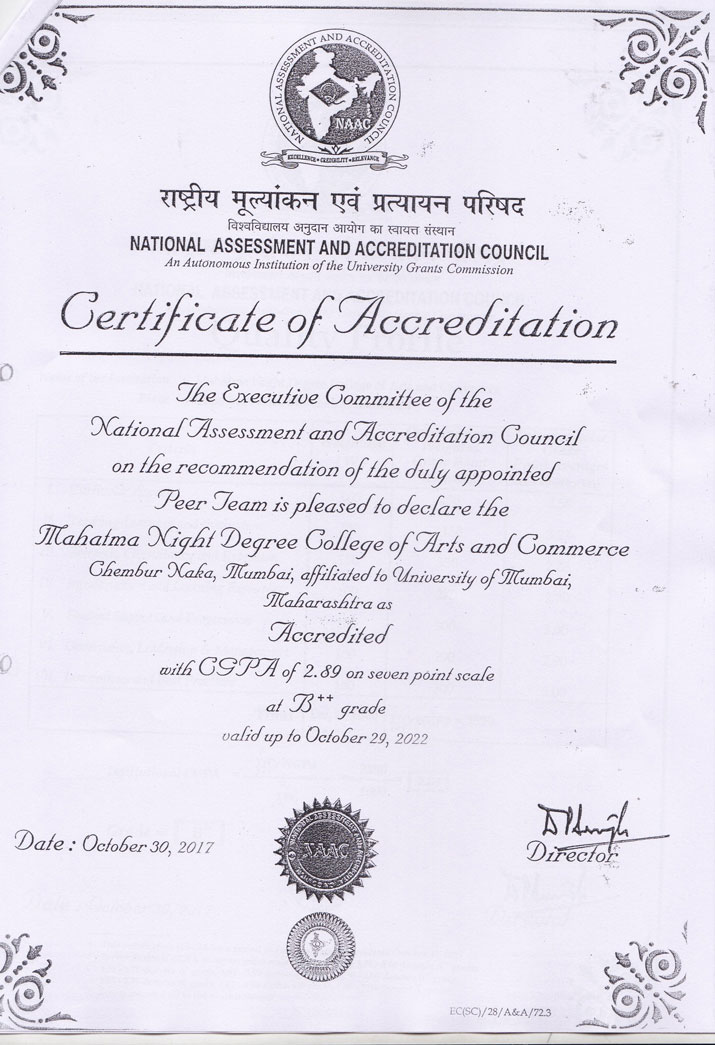 ---
The college is Re-accredited "B" Grade by the National Council of Assessment and Accreditation (NAAC) in the year 2011.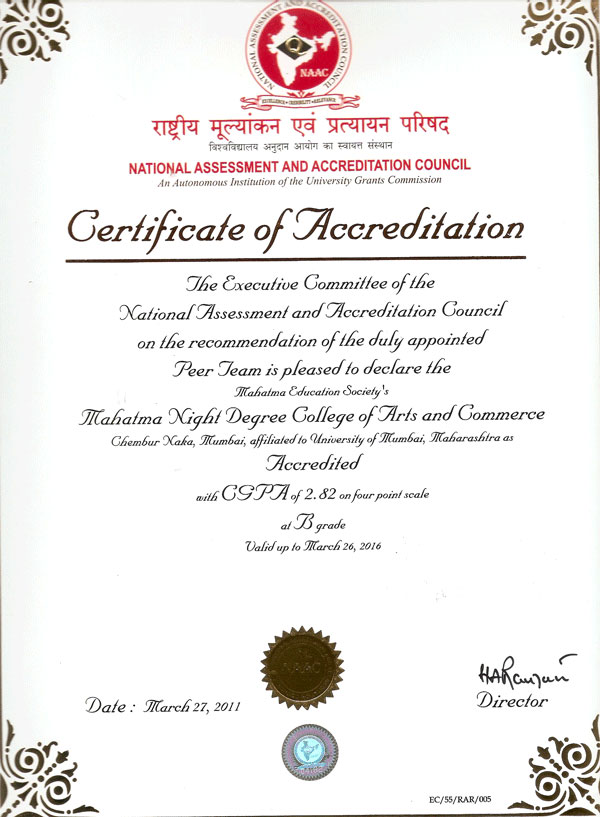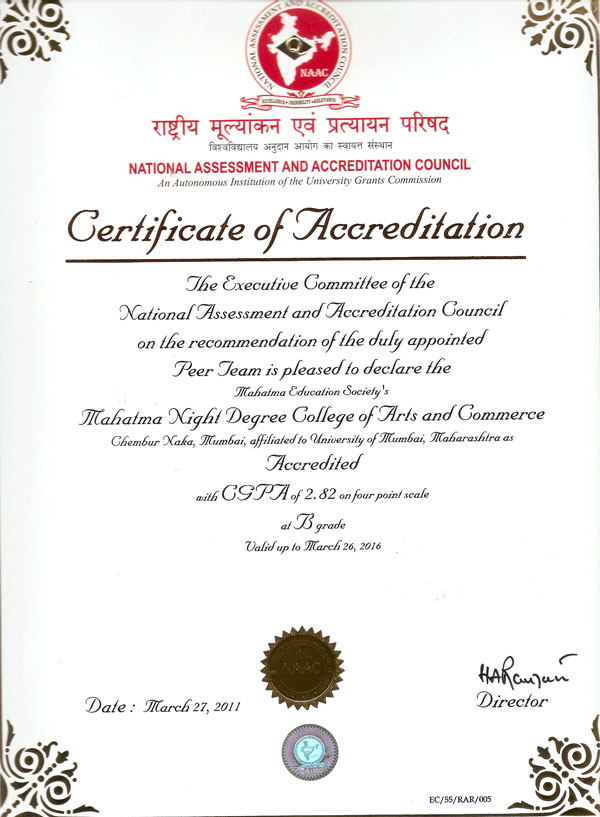 The college is permanently affiliated to the University of Mumbai which is well known for its world class standard of Higher Education.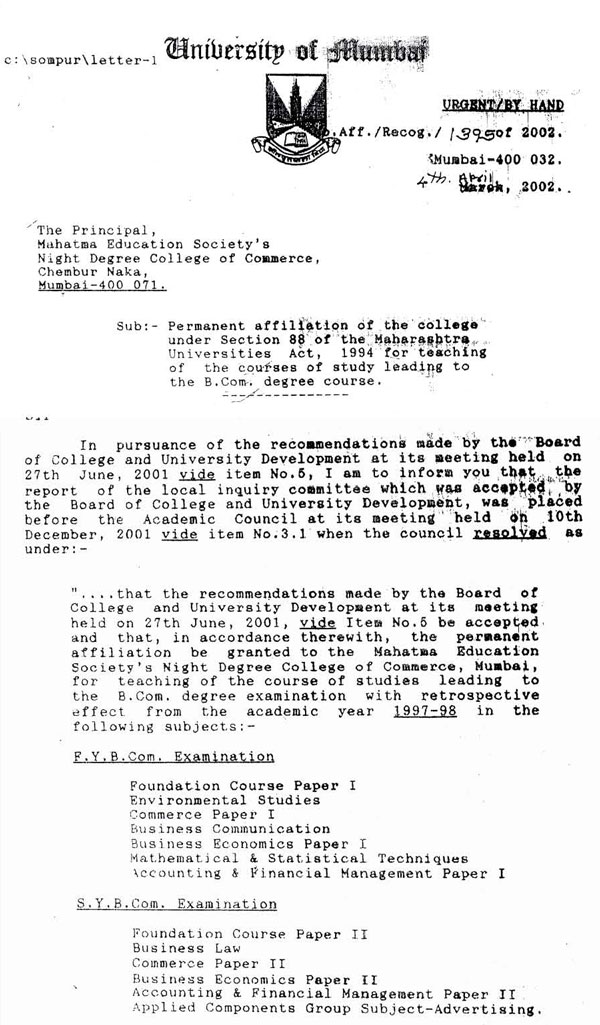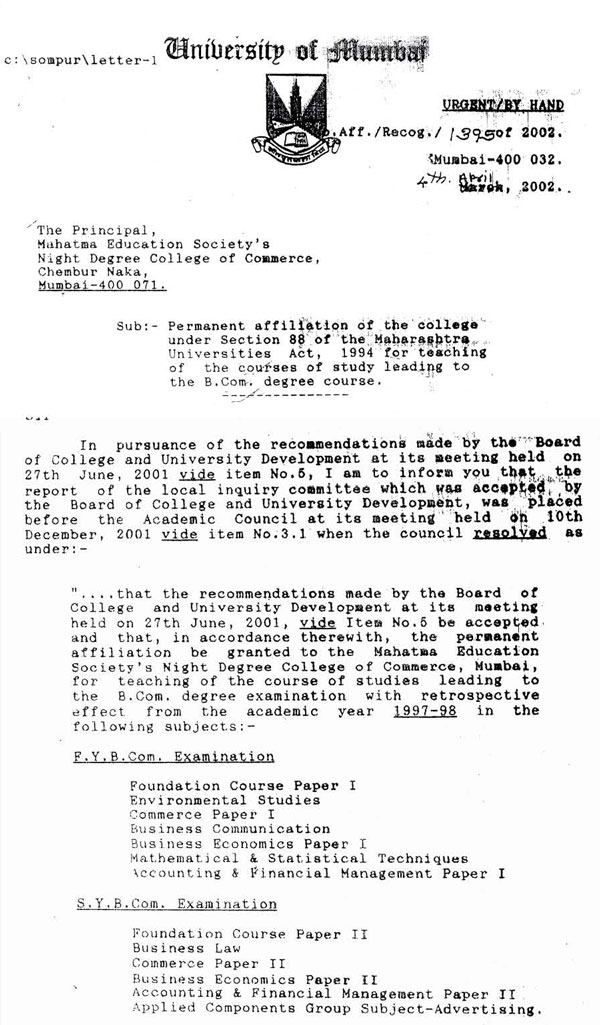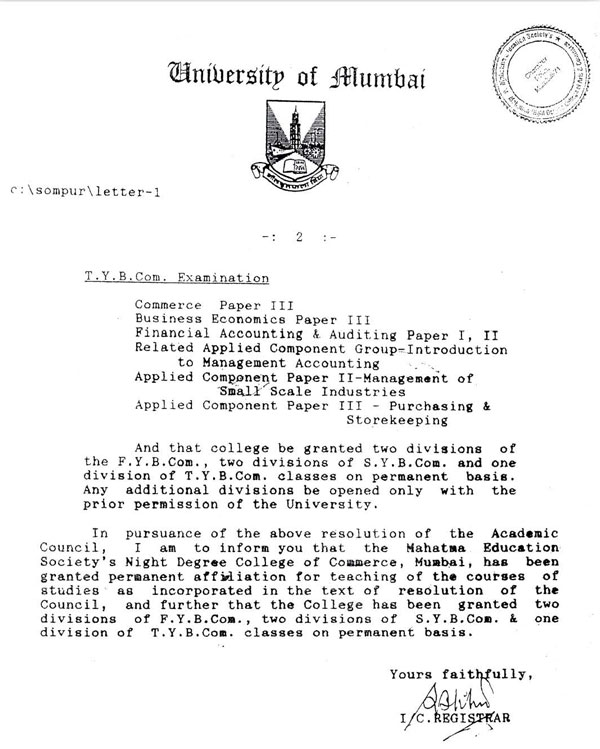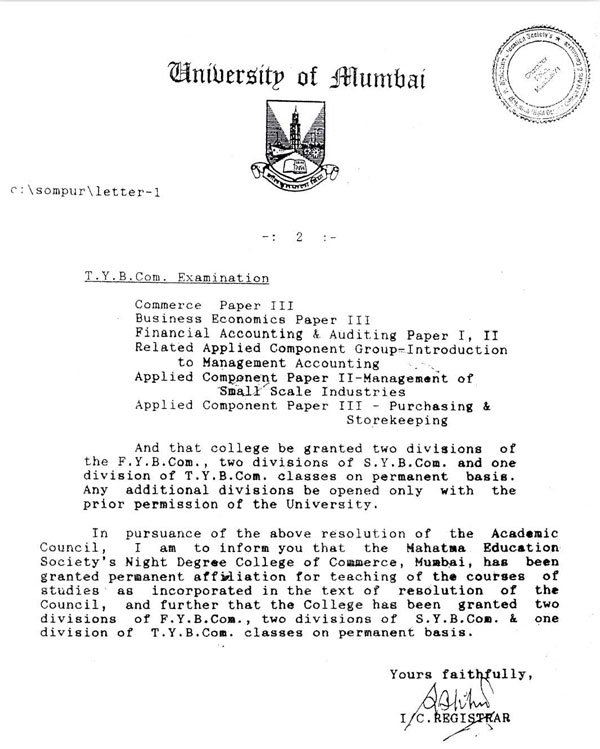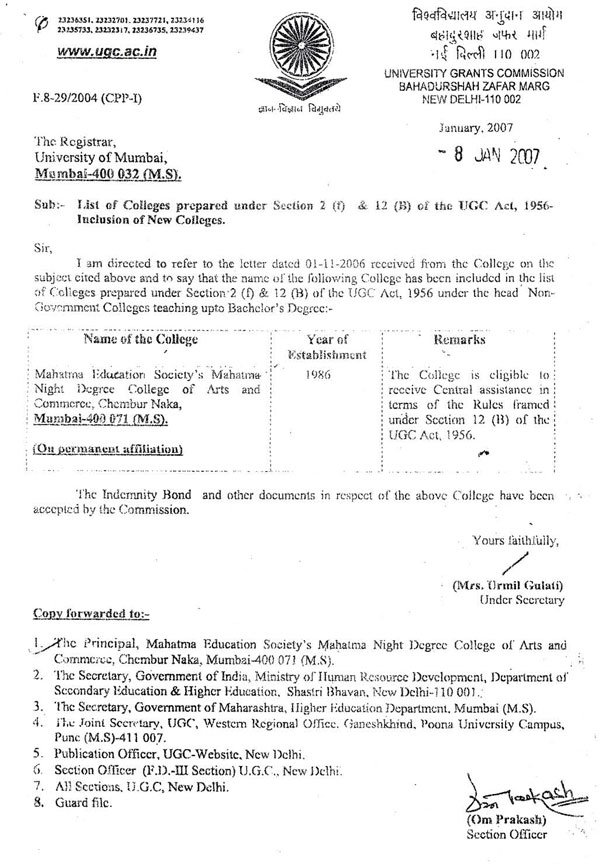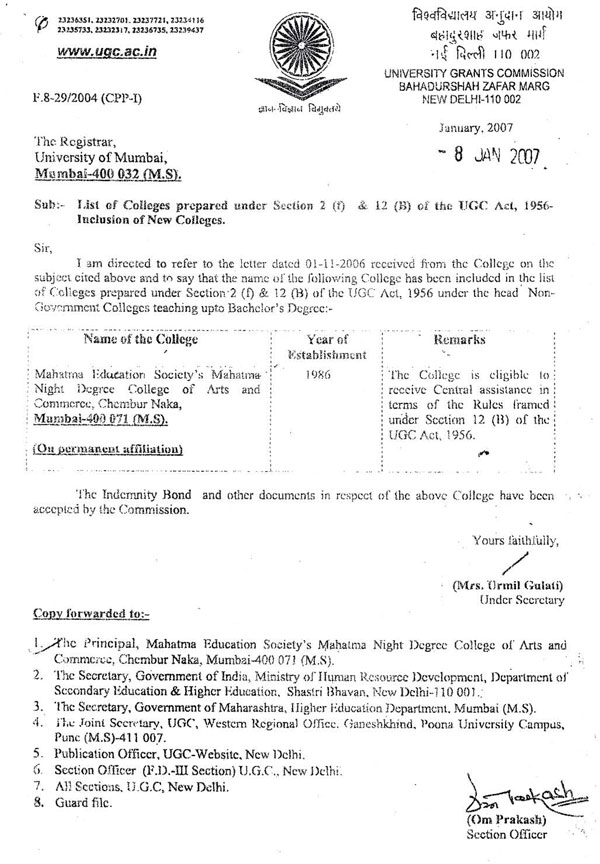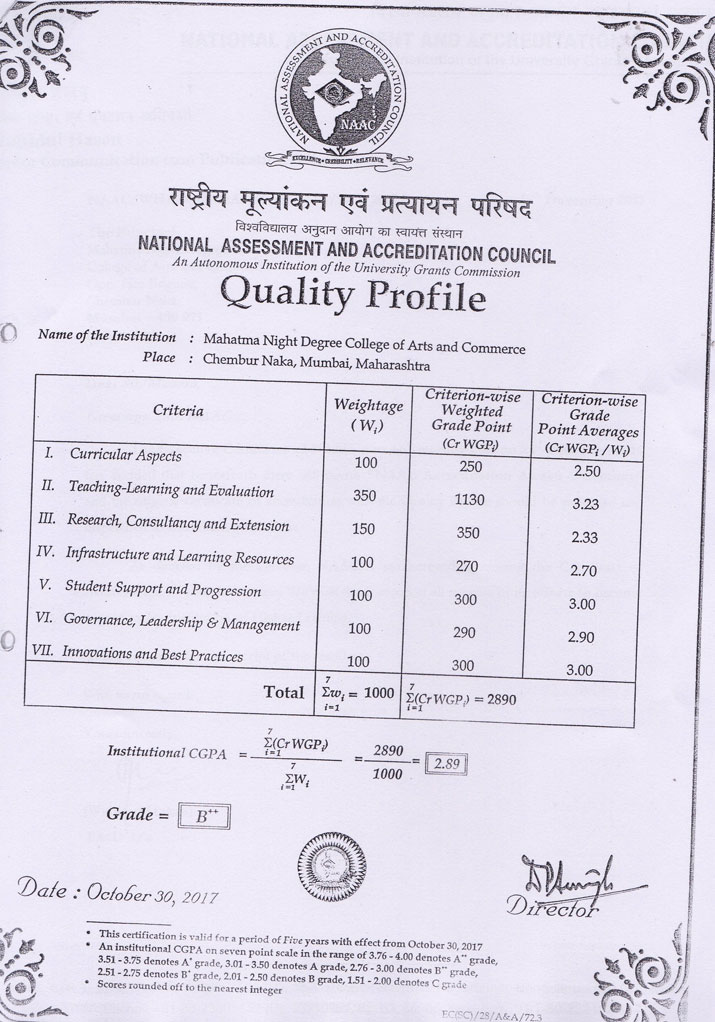 ---